The Best Tree Removal in Colleyville TX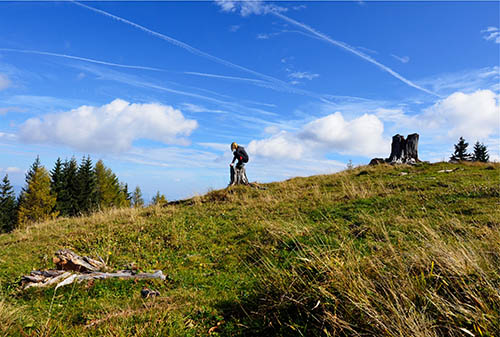 Tree Service Colleyville understands how important it is to maintain the overall health of your trees and your landscape. Trees are beautiful and beneficial in many ways but they can also cause serious problems. Sometimes the best thing to do to take proper care of your landscape is to simply remove the tree. We have a skilled team who can remove even the biggest and oldest trees without so much as a hiccup.
Tree removal is one of our specialties. Our crew of licensed arborists is knowledgable in numerous types of tree removal equipment. We've had years of experience in removing fallen trees or standing trees in the quickest and safest way possible.
The Importance of Tree Removal
Tree removal is important for a lot of reasons. The big trees that grow in our yards have the potential to cause a lot of foundation issues. The extensive root systems can snake its way underneath your house and disrupt the foundation in ways that are very expensive to fix. Since Texas is already well-known for annoying foundation issues due to shifting soil, you don't need another thing on top of everything else. Tree Service Colleyville is prepared for any type of tree removal.
We know that storms happen and sometimes they knock down whole trees! That's usually something you want to deal with and you shouldn't have to. As you get ready for work give Tree Service Colleyville a call and we'll come to remove that fallen tree for you for the best price in town!
Our trees can die and cause a lot of issues. When any part of a tree dies it can fall off at any given moment without warning. This poses a serious safety risk as it can fall on you, your family, your car, or even your house. Before a dead tree decides to fall and break your windshield call Tree Service Colleyville to have it removed.
Pros vs DIY
Doing it yourself seems like a great idea. Except when you remember all those funny tree-removal fail videos on YouTube or Facebook. While it's fun to laugh at these videos, take a step back and think about how you would feel if it was your house in that video. Not so funny now, huh? That's why calling the experts of Tree Service Colleyville is the best thing you can do for your ego.
Hiring the right people to do your most difficult landscape work can seem like a daunting task. Who has the best equipment? Who has the best prices? Who has the best arborists? Who is local and can respond quickly in an emergency? The answer to all these questions is Tree Service Colleyville of course!
Professional Tree Removal Team
Tree removal is slightly more complicated than simply chopping down a tree and hoping for the best. Removing a tree happens in several stages. First, of course, we evaluate the job to figure out the best and safest way to approach the situation. Oftentimes, cabling and bracing the tree to fall in a certain area works best, but sometimes it doesn't.
If cabling and bracing your tree is not a good option, then we might have to cut the tree down in small pieces from top to bottom. This option will take a little longer, but our crew is more than happy to do what's best for you.
Our licensed team of arborists is also skilled enough to remove a whole tree intact for any number of reasons. Maybe you want to move the tree to somewhere else on your property or even to a whole new location! At Tree Service Colleyville we have the knowledge and necessary equipment to get any job done.