About Tree Service Colleyville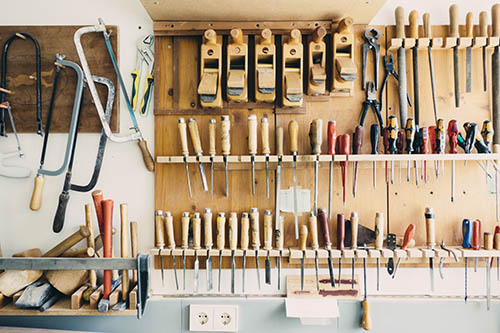 Colleyville, TX is a mid-cities suburb of the Dallas-Fort Worth Metroplex. We started as a small farming community but we've quickly grown into a bustling suburban oasis. Our residents say they move here for the rural atmosphere with the big-city necessities just a short car ride away. While we're smaller than both Dallas and Fort Worth, we offer a bunch of fun things to do and great places to shop.
Our community has been voted the second best place to live in Tarrant County! We're proud to be one of the top five places to raise a family in Tarrant County. Our schools have been voted one of the best in the Dallas-Fort Worth Metroplex and we're dedicated to providing the best education for our kids. In Texas alone, Colleyville is one of the top 20 places to retire. Whether you want to grow and raise a family or you want to retire in comfort, Colleyville is the right place for you!
Tree Service Colleyville likes lookin' pretty just as much as the next company, but we like keeping our community just as beautiful. We like, no we love trees. We're the coolest and most reliable company in town for all your tree service needs.
Why Choose Tree Service Colleyville?
Proper landscape maintenance can be a difficult task. You can get seriously injured so you should never have to do it alone. That's where we come in. Tree Service Colleyville is your go-to company when you want your landscape properly taken care of. We'll give you peace of mind and erase any worries you have when your lawn becomes too much for you to handle alone.
Tree Service Colleyville is passionate about trees and committed to being the best tree service company in the Colleyville, TX area. Our team of licensed and experienced arborists is enthusiastic about supplying only the best tree services to our customers. We have the proper equipment and experience to take care of all your tree service needs. Whether you need a tree removed, cabled and braced, trimmed, a stump ground, or landscape cleanup after a storm, Tree Service Colleyville is up for any sized job! Give us a call and we'll prove we're the best company in town!
We only offer the most affordable and comprehensive list of services for all your tree service needs. Call us for a FREE no-obligation quote and we'll come to assess your property and type of job to give you the most accurate estimation at the best value. Don't let an unruly landscape keep you from fully enjoying the beauty of nature. After we finish the job, you'll want to throw the biggest backyard barbeque in your neighborhood!
Expert in Tree Services and Maintenance in Colleyville
We've been in the tree service business for a long, long time, and not to toot our own horn, we're pretty darn good at what we do. We keep up-to-date with all the latest and greatest equipment, machinery and techniques to ensure we always remain safe. Our team knows tree service is a dangerous line of work so we only practice the most careful safety practices to guarantee our crews safety as well as the safety of you, your family and your property.
Hiring us will guarantee all your tree care needs are resolved with ease and precision. We love making our customers happy. Whatever tree care service you need in Colleyville, TX, we're here to make sure it gets done correctly, professionally, and at a bargain price.
Tree Service Colleyville is always here for our Colleyville community and all its tree service needs. Who you gonna call for the quickest, safest, most attentive and most thorough job? Why Tree Service Colleyville of course! We're available for emergency situations as well as any old regular tree service you may need. No matter what service you need, we've got you covered.