Texas Root Rot Disease – Colleyville, TX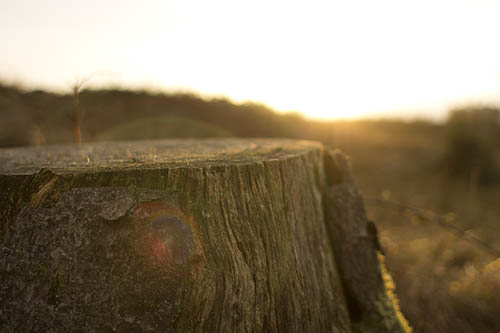 Root Rot: The Main Causes Texas root rot, also known as Phymatotrichopsis omnivore, is a serious fungal tree disease. It's endemic in Colleyville and other surrounding cities. This pathogen, which is highly dangerous for plants, is also prevalent in the south and west regions of the United States. In these areas, it is sometimes called root rot. Arbor care professionals pay close attention to signs that the feared fungus may be present, as it is almost impossible to stop its spread. Root rot can be caused by a soil-borne fungus. The spores of root rot multiply quickly in moist soil, which is high in alkalinity and low in organic matter. It thrives when it is warm and humid. It is not airborne and cannot be spread by insects. Instead, it depends only on soil for its reproduction.
Root rot is a fungus that lives in soil from 2-6 feet down and reaches elevations below 5K feet. As the spring temperatures warm up, the disease starts to show signs of its existence. Root rot causes severe destruction when temperatures rise in summer. Infected plants and trees often die quickly after infection. This is why it is so important that you immediately contact Colleyville Tree Service & Stump Grinding to professionally diagnose the tree.
Diagnosis for Root Rot
Trees that appear to be weak or show yellowing leaves or thinning foliage should be examined immediately for proper drainage. Poor drainage and compaction can make their root systems more susceptible to this deadly fungal disease. Texas root rot quickly spreads from trees to plants. It affects many types of trees in Colleyville. It is important to have a professional diagnose this disease as there are no cures. An experienced pathologist will inspect all symptoms and determine if they're indicative of root disease. Examining the roots and surrounding plants is crucial. Infected root systems are usually entangled with reddish-brown strands, and may have black areas that indicate the root system has already been killed. The certified arborist will give you a treatment and maintenance program to assist you in maintaining your outdoor living spaces.
Texas Root Rot Disease Treatment
You can prevent this from happening by taking preventative measures. The tree might die suddenly during the last stages of this fatal infection. Call an arborist as soon as possible to schedule your consultation. To stop the spread of the disease further, trees and plants that have been confirmed infected should be professionally removed. The landscape will be examined and adjusted to ensure proper drainage. Regular fertilization will be performed to protect the roots. In order to stop the spread and elimination of infections, you can have resistant trees and plants placed throughout your outdoor space. Many beautiful varieties of resistance are available including Burford Holly, yaupone, Hawthorne, and liriope. Colleyville's best arborists will tailor this plan for you and will help with ongoing maintenance and care. A plan of action that is customized for you is a must to ensure that your outdoor living environment is safe and provides you with many years of enjoyable enjoyment. Call Colleyville Tree Service & Stump Grinding now!